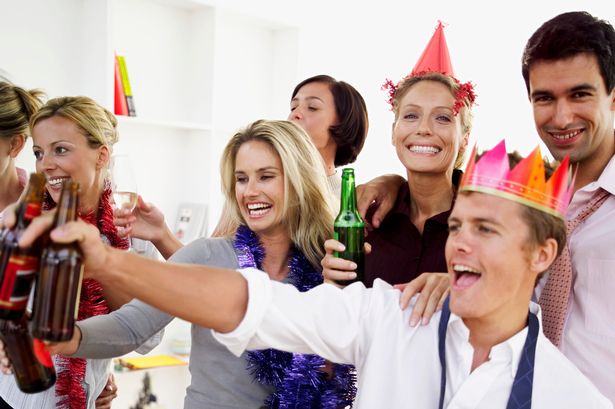 What are my Employer Responsibilities for "After Hours" Employee Activities? 
With the Christmas season upon us, celebrations underway and festive cheer being spread, now  is a good time to be aware of your employer obligations, not only for workplace conduct, but for all the happenings that may occur outside of work hours….
Many of your staff will not only attend your official Christmas party, they will celebrate with customers, with suppliers and have "unofficial" celebrations amongst themselves.  This stretches the potential for inappropriate conduct far wider than only being confined to the official two hours of Company celebrations.
Given we've been in and out of lockdown twice, that employees are valuing face-to-face interaction and HR are reporting employee fatigue in general, it would be good to be aware that employees may want to fully enter into the Christmas 'spirit'. Managing this without dampening the chance to socialise will be important.
Here are some key things to be aware of:
Getting to and from the Company Christmas party
As a function promoted and paid for by your business you must ensure, as far as is reasonably practical, the health and safety of your team. This extends to the responsibility for making sure your team are safe getting to and from the event. The biggest danger is drink driving. Make sure you have set clear expectations and communicate in advance the need for safe travel. Its also a good idea to have someone monitoring staff as they leave and taxi chits on hand to use if you think someone is at risk.
Questionable acts during a Christmas function
Just like at work, at the Christmas party you still have the responsibility to ensure your team are safe from sexual harassment, bullying or discrimination. It makes sense to designate some of your team to take on a hosting role to ensure that bad behaviour doesn't occur and educate them on what to do if they see or hear something that shouldn't be happening. Music and Christmas cheer do result in more casual behaviour, so have a sound plan in place to keep your team safe.
Behaviour at unofficial celebrations or after the Christmas party
At this time of year "unofficial' celebrations start as well – whether it's team drinks after work, Secret Santa's or carrying on after the Christmas party. Key with any of these is to be clear with your Managers about what is a work function and what isn't. If an employee in a leadership position organises or promotes the event, if the Company pays for it or if it's advertised using the Company name, then your business is likely to have health and safety responsibilities.
Celebrations with customers or suppliers
During an event with customers or suppliers your team members are still representing your Company, and as such there is a safety consideration and a need to adhere to your Code of Conduct. Educating your team on this will help to save any embarrassing complaints about their behaviour after the event…
Social Media
Social media has blurred the line for many people around what's private, what's public and what thoughts and feelings are OK to share. At any time of the year any public post which impacts negatively on your business or could be perceived as bullying or harassment of a team member should be investigated. It may be made outside of work time, but the impact will be felt during work hours, so you must address this and educate your team on the impacts of their actions. Having a clear policy on posting photos during Company events also helps.
People don't want everything they do live streamed on Instagram!
In todays environment, where the health and safety of our teams is paramount it is no longer acceptable to say "If it's 5pm, our employees aren't our responsibility".
Being knowledgeable about your responsibilities will help you minimise risk and keep your team safe – a win/win for all.
Positive People have over 25 years' experience helping organisations understand and manage their HR obligations. Call us today on 09 445-1077