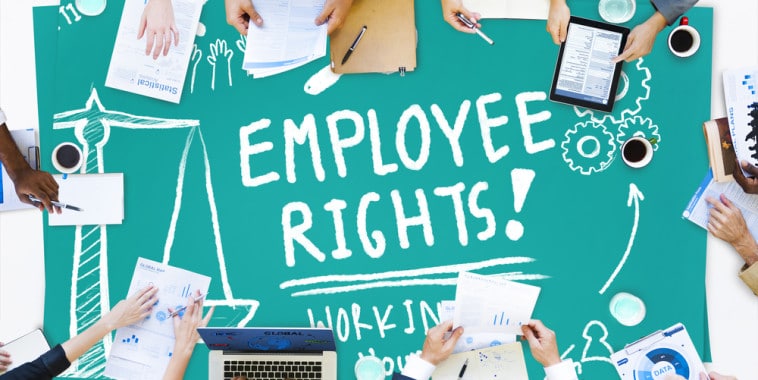 Employment Relations Changes:
What to Expect and When
Are you trying to keep up with what is happening with the upcoming changes to employment law? We've made it easy with a brief outline of the proposed changes and some information on what stage they are at in the process.
The key changes coming into force are:
Changes to the Employment Relations Act, including the 90-day trial period
Minimum Wage increase
Changes to the Holidays Act
Fair Pay Agreements
Employment Relations Act 2000 Amendment
The Employment Relations Amendment Act 2018 was passed into law on 6 December 2018. It introduced a number of employment law changes.
The main changes included:
The right to set rest and meal breaks will be restored, the number and duration of which depends on the hours worked. For example, an eight-hour work day must include two 10-minute rest breaks and one 30-minute meal break, while a four-hour work day must include one 10-minute rest break. Employers must pay for minimum rest breaks but don't have to pay for minimum meal breaks. Employers and employees will agree when to take their breaks. If they cannot agree, the law will require the breaks to be in the middle of the work period, so long as it's reasonable and practicable to do so.
90-day trial periods will be restricted to businesses with less than 20 employees.Businesses with 20 or more employees will not have access to 90-day trial periods. They will be able to use probationary periods to assess an employee's skills against the role's responsibilities. A probationary period lays out a fair process for managing performance issues and ending employment if the issues aren't resolved. However, it is a much more complex and protracted process to use to terminate employment than a trial period.
Strengthening collective bargaining and union rights
Restoring protections for vulnerable workers, such as those in the cleaning and catering industries, regardless of the size of their employer
More information on these changes can be found here
Timing
Most of the changes relating to strengthening union and collective bargaining rights were implemented on 12 December 2018. Changes to rest and meal breaks and 90-day trials will come into effect on 6 May 2019
Minimum Rate Increases
The Government has announced it will increase the minimum wage to $17.70 an hour on April 1 2019, with further increases to take it to $20 by 2021.
Changes to the Holidays Act
A review was commenced following several high-profile cases where employers have failed to pay their employees the correct rate for annual leave.
The current Act states that holiday pay can be calculated two ways; either on the basis of ordinary weekly pay at the beginning of the holiday period or on the average weekly earnings over the previous 12 months, and that employers must pay whichever rate is the highest. Where employees are part time, have overtime rates or have bonus or incentive payments these rates can be significantly different. The practicality of calculating this every time an employee goes on leave is very difficult and many payroll systems are not set up to do this correctly. The review will cover this, as well as the full Holidays Act with the aim of simplifying the regulations, ensuring the act is fit for purpose for the current work environment and making it easy for both employers and employees to ensure that correct entitlements are paid.
Timing
The review commenced in August 2018 and is expected to be completed by August 2019. The terms of reference also stated that an interim report would be issued within 6 months to inform the public about the progress of the review, so we should see this released soon.
Fair Pay Agreements
A working group was established in June 2018 to consider what a Fair Pay Agreement would cover and look like, with the aim of providing recommendations on how these may work in the future.
Fair Pay Agreements, as outlined as one of the Governments election promises, would be collective agreements which cover whole industries and set out the minimum requirements for that industry. The Government  indicated that it expected Fair Pay Agreements to be used in occupations where there is already a high level of Union membership (like nursing, teaching or manufacturing), and that once a Fair Pay Agreement is in place, it would be compulsory for all employees in that industry to be covered.
There was some discussion around small employers being exempt from Fair Pay Agreements and this was part of what the working group considered. They were also tasked with looking into whether regional variations should be allowed in Fair Pay Agreements, how often they should be renegotiated and if they should apply beyond workers (for example to contractors.)
The working group delivered 46 recommendations in their report. One of the recommendations is that workers should be able to initiate a Fair Pay Agreement bargaining process if they can meet a minimum threshold of 1000 people, or 10 per cent of workers in the nominated sector or occupation.
The full report from the working group was released on the 31st January 2019 and can be found here
Timing
The Government is now taking time to consider the recommendations and comments from the report before undertaking policy consideration and consultation.
Many of these changes will require updates to your employment agreements and could also mean changes to your current practices. Positive People can help to keep you ahead of the game and make sure you remain compliant. Contact us to talk through how you can prepare for the upcoming changes.