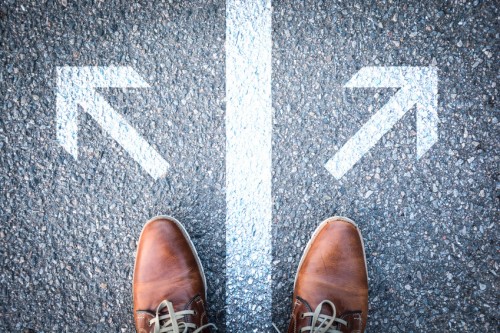 Effective Decision Making for Leaders
Effective decision making is a key skill for everyone in the workplace, but in a leadership role it becomes vital. Whether you are deciding the best candidate to select, which marketing strategy to choose or what price point to offer to win a big piece of business, you must be able to make the best decision possible with the information you have available to you.
Although we all have different ways of thinking and approaching problems, a systematic approach is important to avoid bad decisions.
The steps to good decision making:
Categorise
Is this a unique problem, or is it reoccurring? Here you are establishing if you have a pre-designed principle to follow or adapt, or if you need to develop the rule through this decision.
Define
What is it? Where is it? Who is affected by it?
Desired Outcome
What is the result you need? Who and what will be affected by that outcome and how?
Decision
First, consider what decision will fully achieve the desired outcome. From this starting point, you can start to think about what compromises can be made while still reaching the outcome you need.
Action
Assign responsibility for the action being carried out, as well as specifying who will actually carry the action out. This may all be the same person (you!) or you may, for example, assign responsibility to your Operations Manager and delegate the particular tasks to the relevant employees within their team.
Review
Build in feedback and reporting to review the effectiveness of the decision against the results.
Bring in the team
It is well documented that teams make better decisions than individuals. None of us is smarter than five people! It's generally accepted engaging a team of four to six people is the sweet spot for decision making. You will benefit from diverse skills and perspectives, without the complexity that organising a larger group brings. Next time you have a decision that you would normally make alone, consider getting a team together and working through the decision making steps together.
Positive People have 24 years' experience helping leaders and teams grow and develop their skills. We can work with you to tailor a bespoke learning and development solution that will help your leadership team to build their decision-making capability.  We can also help you to introduce and integrate decision-making models into how you do business and work with you to ensure your leadership team are working together to make the best decisions for your business.  Call us today to find out more.