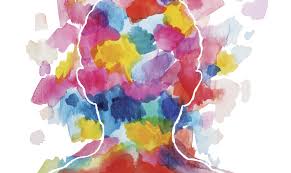 Managing your Team with Empathy:
Providing real support during traumatic times
Life events wash over all of us.
Keeping a team engaged and enthused despite outside personal pressures can be challenging for even the most skilled Manager. No matter how great your culture or team environment, when employees are faced with a major life event how you support them through this period can make or break their commitment to you and your business.
We have all had team members who have children with serious illnesses, overseas bereavements or other traumatic events to deal with. Company policies often don't provide guidance on how to balance the organisation's needs and the needs of the individual.
There can be a lot of pressure and stress involved in traumatic personal situations.
In circumstances like these, employees need to deal with the personal situation facing them, ensure they keep earning, as well as making sure they are not letting you and the team down. How you manage this is critical. No amount of future development opportunities offered can ever recover the loss of trust that occurs if their situation isn't empathetically managed.
Building a business that balances empathy, fairness and overall standards, while allowing flexibility to manage at an individual level is key to making this a success.
To do this well we suggest:
Know your team
Encouraging genuine relationships where your team are comfortable to let you know about personal challenges. This helps you to manage these situations for best results for the individual and business. If you have a team member who suddenly starts disappearing at 5pm on the dot this should raise questions – perhaps they just have a gym class to get to but also, could they be getting home quickly to help a sick partner with the kids? Do you know and would they feel comfortable telling you?
Encourage the use of EAP or specialist support services
Managers aren't counsellors and there is no expectation that you can help your team process grief or deal with complex mental health issues. You do however want to make sure expert support is available for these situations, so that your team members are able to return to full health.
Allow Management discretion in the application of policies
Having fair guidelines for everyone ensures an even playing field in your organisation. However, there must be room to make exceptions. If you have a team member having important medical treatment do your Managers have the flexibility to change shift patterns to accommodate this? If a team member suffers the loss of a child can extended bereavement leave or AL be taken? We don't think any of us would expect 3 days leave would be enough to cope with a situation like this. Company policies should not hamstring Managers from making sensible, compassionate decisions.
Consider extensions of leave entitlements for special circumstances
You can allow anything that is over and above minimum statutory entitlements. You don't have to wait until 6 months for bereavement or sick leave and you can give additional leave in special circumstances. You have a range of options available to you should it be needed, so making sure you consider this and have flexibility to support your team members through tragedy or traumatic events can make the world of difference for them.
People have long memories, and even though work is important it quickly takes a back seat when something personally traumatic happens.
Having Company standards but managing individual pressures will help to gain future commitment and engagement from your whole team and is – in the end – the right thing to do.
Positive People have 24 years' experience helping organisations develop policies that provide clear expectations and help to get the best from your team. Contact us now if you need help.