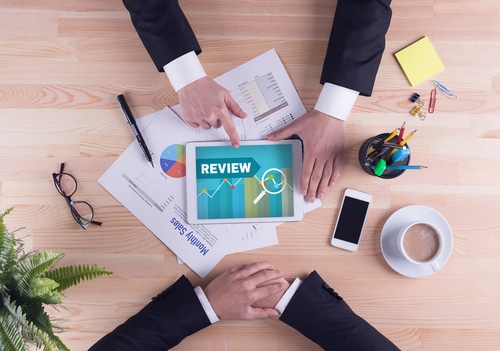 Performance Reviews:
Staying in-touch and in-tune with your individual team members
Performance Reviews are hard to get right!
Whether you are the manager or the employee, there is often a sense of trepidation, dread or duty attached to them. Equally, we all know that they are important and are also highly valued by many employees.
As a result of these commonly held love/hate feelings, Performance Reviews bubble away as a current topic. Their worth is constantly being questioned and processes fine-tuned in an effort to improve engagement and generate a more positive perception.
What is the secret?
It would be fair to say that most people, to a lesser or greater degree, want some attention to be focused on them. Traditionally, Performance Reviews are conducted either annually or bi-annually. To stay in touch with team members' personal feelings about their work, as well as their workplace aspirations, and their performance on the job, more communication than this is required.
Day to day interactions are, of course, important. They tend to be very much operational and concerned about the job at hand. They are necessary and facilitate and provide support to meet the demands that arise daily. But this is still not enough.
The most important key to unlocking great performance is to
Link the
Day to day inter-actions that occur between a manager and employee
with the
Performance Reviews
by holding
Regular scheduled one-on-one meetings with each person in your team.
This cyclical communication approach means that you are in close contact with your team members throughout the year. If you think through and conduct your individual One–on–One meetings in a standard way with regular topics up for discussion, then you will find that you are in-touch and in-tune with each team member throughout the year. You will be able to canvas all the important topics that are covered in Performance Reviews.
How do One-on-Ones actually work?
Decide on a standard format for your One-on-Ones
Customise this format to suit each individual member of your team
Work out the most appropriate scheduling of meetings that works for each individual relative to their need and the seniority of the job. Some need weekly meetings, some fortnightly, some monthly
Hold the meetings regularly!
Act on what is decided.
Cover the topics on a by-exception basis so that the One-on-One meetings are short, punchy and useful
By regularly holding the One-on-One meetings, the Performance Reviews simply become a more in-in-depth extension of them. One-on-One meetings provide a non-threatening and natural forum for current work issues, as well other important matters beyond the daily grind, to be raised, discussed and resolved. Come Performance Review time, discussion flows and real benefit from the annual or bi-annual "stand back" review is the outcome.
Introduce a system of cyclical one-on-one communication and performance reviews, and watch performance improve.
Keen to learn more? Positive People have tried and tested systems and formats across both Performance Reviews and One-on-Ones to help you improve performance. Contact us today at info@positivepeople.co.nz or 09 445 1077.