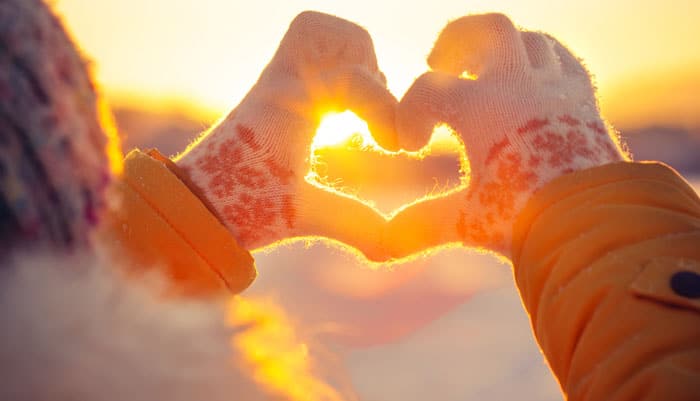 Winter Wellness and Managing Sick Leave
As we approach the shortest day (hello 22 June!), winter illnesses have inevitably made their presence known. This can create challenges for businesses as we stretch to cover the increase in unplanned leave. But what can be done?
Our advice is twofold: 
Promote Wellness – this is the ambulance at the top of the cliff approach
Manage sick leave effectively – this requires knowing some of the ins and outs of the relevant employment legislation
Ideas for Promoting Wellness
Focus on prevention:

Offer free flu vaccinations
Have a Doctor visit your workplace and speak to your team about managing common health issues
Have a wellness day where you supply some healthy food to encourage healthy eating to support the immune system – it could be as simple as a cup of good quality pumpkin soup and a fruit platter
Have a speaker come in to talk about the importance of sleep for wellness, and how to get a better night's sleep

Encourage exercise:

Offer a rebate towards a membership at the local gym or subscription for a winter sports team
Offer free entry fees into a fun run and enter as a team
Encourage people to use their meal break to go for a walk
Start a step challenge and provide (or possibly loan) basic step trackers for participants who don't already have one

If people are unwell, encourage them to stay home. Where possible and practical, that may include some or all of the day working from home.
Check with your cleaners to ensure they are putting extra time into cleaning door handles, light switches and common areas such as the kitchen and bathrooms to avoid germs spreading.
Managing Sick Leave – Answering your FAQs
Sick leave for casual, fixed-term and part-time employees
Like permanent employees, fixed-term employees are also entitled to five days sick leave after six months' current continuous service
Casual employees are entitled to five days' paid sick leave if they have worked an average of 10 hours per week, and at least one hour in every week or 40 hours in every month over a six month period. They will also be entitled to five days' paid sick leave in each subsequent period of 12 months that follows provided that the above criteria continue to apply.
Sick leave entitlements are not pro-rata. For example, even if a part-time employee only works three days a week, they still get five days' sick leave a year
Payment for sick leave where the employee has an irregular work pattern
Payment for sick leave is at the rate the employee would ordinarily be paid on the day leave is taken. This means:

If the employee's agreement says they work 8 hours per day, but they regularly work an additional 30 minutes that day of the week and are paid for this, they should be paid 8.5 hours for their day off sick
If the employee has an irregular pattern, sick leave is payable if the employee was rostered to work on the particular day leave is taken, or could have expected to be rostered
Payment for part days off Sick
The Holidays Act describes sick leave in 'days' – so if an employee works for part of the day and then goes home sick, technically this may be counted as using a whole day of sick leave, no matter how much of the day the employee has worked before going home.
However, many payroll systems describe sick leave balances in hours and the employee and employer can agree to translate this to describing the entitlement in part days. For example, if an employee worked a half day then went home sick, their employer could agree to only deduct a half day of sick leave.
It is up to the employer to decide on an approach regarding part days of sick leave – for example you may choose to only allow whole or half days (not quarter days or exact hours). However, if this represents a change to the status quo we recommend consulting (if appropriate), communicating clearly and then applying the rule consistently
Medical Certificates
You can request a medical certificate after three consecutive days (regardless of whether these are all working days or not) at the employees' cost, and you can request one earlier (even for 1 day) if you cover the cost.
You can request evidence (which may be a medical certificate) at the employee's cost if they take any Domestic Sick Leave
You can request a medical certificate at the employee's cost for any sick leave (even a day) if they have no remaining paid sick leave balance
Sick Leave while on Annual Leave
If an employee falls sick before or during scheduled annual holidays, the employee can take the portion of annual holidays they're sick for, as sick leave. You can request a medical certificate before transferring the leave from Annual to Sick.
Managing sick leave well can make a significant difference, not just to your total efficiency but also your employee engagement and retention.
Positive People have 24 years experience helping organisations to get the best from their teams. If you need support with winter wellness or managing sick leave call us now.